Apricity's mission is to close the expertise gap and raise the outcome tail in real-world medicine.
Apricity delivers specialty expertise with digital technologies to points-of-care, empowering practicing oncologists and nurses better manage their patients undergoing cancer treatments, making novel life-saving cancer therapies safer and better for more patients, especially those without access to specialty care
An elected member of the National Academy of Medicine, Dr. Chin is a renowned cancer genomic scientist and a leader in application of technologies, AI/ML and big data in medicine. She conducted research in cancer genomics and cancer biology at Dana Farber Cancer Institute and Harvard Medical School, served on the executive subcommittee of The Cancer Genome Atlas (TCGA) and co-led development of the Firehose pipeline at the Broad Institute. As founding chair of the Department of Genomic Medicine at MD Anderson Cancer Center, she launched initiatives to develop cross-cutting platforom capabilities with technologies, data and analytics, including the APOLLO platform to systematize workflows for patient-oriented research, the Translational Research Accelerator (TRA) to integrate longitudinal clinical and research data for precision medicine, and the Oncology Expert Advisor to apply AI/ML for democratization of evidence-based care.
Later, as Chief Innovation Officer of the University of Texas System, Dr. Chin created the Institute for Health Transformation to explore strategies for integrating data and digital technologies in care delivery, especially for the underserved. She developed the REDI (Real-world Education, early Detection and Intervention), a 21st century version of PCMH (Patient-Centered Medical Home), and implemented it in one of the poorest communities in South Texas (Project DOC) to demonstrate technology-enabled care delivery for a vulnerable population.
Pam Sharma, MD/PhD
Co-Founder
Dr. Sharma is a nationally and internationally renowned physician scientist whose research work is focused on investigating mechanisms and pathways within the immune system that facilitate tumor rejection, with subsequent clinical benefit, or elicit resistance to immune checkpoint therapy. She is a trained medical oncologist and immunologist and the T.C. and Jeanette D. Hsu Endowed Chair in Cell Biology. She designed and conducted the first pre-surgical trial, also known as a window-of-opportunity trial, with immune checkpoint therapy (anti-CTLA-4) in 2004, which allowed her to study the impact of immune checkpoint therapy on human tumors, with subsequent identification of the ICOS/ICOSL pathway as a novel target for cancer immunotherapy strategies.
Dr. Sharma continues to design novel pre-surgical trials to evaluate human immune responses to different immunotherapies and she is the Principal Investigator for multiple immunotherapy clinical trials that focus on translational laboratory studies. Her studies enable development of new immunotherapy strategies for the treatment of cancer patients. She is a Professor in the departments of Genitourinary Medical Oncology and Immunology, and the Scientific Director for the Immunotherapy Platform at M. D. Anderson Cancer Center. She is also the Co-Director of Parker Institute for Cancer Immunotherapy at MD Anderson Cancer Center. She is a member of the American Society for Clinical Investigation (ASCI) and received the Emil Frei III Award for Excellence in Translational Research in 2016 and the Coley Award for Distinguished Research for Tumor Immunology in 2018.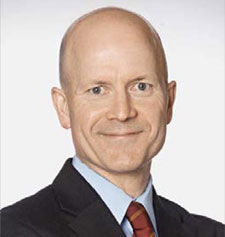 Keith Flaherty, MD
Co-Founder
Dr. Flaherty is Director of Clinical Research at the Massachusetts General Hospital Cancer Center, and Professor of Medicine at Harvard Medical School.  As described in the more than 300 peer reviewed primary research reports he has authored or co-authored, Dr. Flaherty and colleagues made several seminal observations that have defined the treatment of melanoma when they established the efficacy of BRAF, MEK and combined BRAF/MEK inhibition in patients with metastatic melanoma in a series of New England Journal of Medicine articles for which Dr. Flaherty was the first author. Dr. Flaherty joined the NCI Board of Scientific Advisors in 2018 and AACR Board of Directors in 2019.  He serves as editor-in-chief of Clinical Cancer Research.
James Allison, PhD
Founding Advisor and Chair
Professor and Chair, Immunology & Exec Director, Immunotherapy Platform. Co-Director, Parker Institute for Cancer Immunotherapy@ MD Anderson Cancer Center. Father of Immuno-oncology and Pioneer of IO therapy in cancer.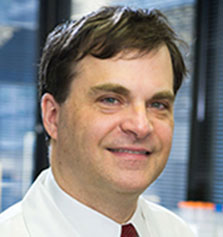 Stephen Hodi, MD/PhD
(DFCI-Harvard)
Dr. Hodi is the Director of the Melanoma Center and the Center for Immuno-Oncology at Dana-Farber/Brigham and Women's Cancer Center and Professor of Medicine at Harvard Medical School. He received his MD degree from Cornell University Medical College in 1992. Dr. Hodi competed his postdoctoral training in Internal Medicine at the Hospital of the University of Pennsylvania, and Medical Oncology training at Dana-Farber cancer Institute where he joined the faculty in 1995. His research focuses on gene therapy, the development of immune therapies, and first into human studies for malignant melanoma. Dr. Hodi is a member of the National Comprehensive Cancer Network, the American Society of Clinical Oncology, the Eastern Cooperative Oncology Group Melanoma Committee, the International Society for the Biological Therapy of cancer, and a founding member of the Society for Melanoma Research.
Crystal Mackall, MD/PhD
(Stanford)
Antoni Ribas, MD/PhD
(UCLA)
Antoni Ribas, M.D., Ph.D. is Professor of Medicine, Professor of Surgery, and Professor of Molecular and Medical Pharmacology at the University of California Los Angeles (UCLA), Director of the Tumor Immunology Program at the Jonsson Comprehensive Cancer Center (JCCC), Director of the Parker Institute for Cancer Immunotherapy (PICI) Center at UCLA. Dr Ribas is a physician-scientist who conducts laboratory and clinical research in malignant melanoma, focusing on gene engineered T cells, PD-1 blockade and BRAF targeted therapies. His research is based on models of disease to test new therapeutic options, studies mechanism of action of treatments in patients and the molecular mechanisms of therapy resistance.
Dr. Ribas is an elected member of the American Society of Clinical Investigation (ASCI), has a Doctor Honoris Causa from the University of Buenos Aires, co-led the Stand Up to Cancer (SU2C)-Cancer Research Institute (CRI)-AACR Immunotherapy Dream Team with the Nobel Laureate James Allison, is the recipient of a NCI Outstanding Investigator Award, was profiled as one of the five Visionaries in Medicine by the New York Times on May 27, 2018, acknowledged as Great Immigrant by the Carnegie Foundation in the New York Times on July 4, 2018, and is the recipient of the 2014 AACR Richard and Hinda Rosenthal Award and the 2018 AACR-CRI Lloyd J. Old Award in Cancer Immunology. He is currently the President-elect of the American Association for Cancer Research (AACR).
Jedd Wolchok, MD/PhD
(MSKCC)
Jedd Wolchok is Chief of the Immuno-Oncology Service and holds The Lloyd J. Old Chair in Clinical Investigation at Memorial Sloan Kettering Cancer Center (MSK). He is also head of the Swim Across America – Ludwig Collaborative Laboratory; Associate Director of the Ludwig Center for Cancer Immunotherapy (LCCI); SU2C–ACS Lung Cancer Dream Team Co-leader and Director of the Parker Institute for Cancer Immunotherapy at MSK. Dr. Wolchok is a clinician-scientist exploring innovative immunotherapeutic strategies in laboratory models, and a principal investigator in numerous pivotal clinical trials. He specializes in the treatment of melanoma. The focus of his translational research laboratory is to investigate innovative means to modulate the immune response to cancer as well as to better understand the mechanistic basis for sensitivity and resistance to currently available immunotherapies.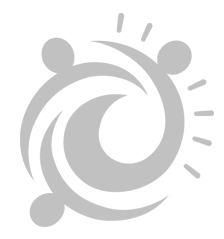 Lee Newcomer
Mario Lacouture, MD/PhD
(MSKCC)
Dr. Lacouture is an Associate Professor and the director of the Oncodermatology Program in the Dermatology Service at Memorial Sloan Kettering Cancer Center in New York City. He did his postdoctoral work at Brigham and Women's Hospital in Boston, MA, an internship in General Surgery at Cleveland Clinic and residency in dermatology at The University of Chicago, IL. He received his M.D. degree from Javeriana University in Bogota, Colombia, where he grew up. His research interests span the disciplines of dermatologic conditions in cancer patients, and those that arise as a consequence of chemotherapy and/or radiotherapy or stem cell transplants. Dr. Lacouture is currently the Principal Investigator for "The CHANCE Trial", A Longitudinal Study of Chemotherapy-Induced Hair Changes and Alopecia, Skin Aging and Nail Changes in Women with Non-Metastatic Breast Cancer. Dr. Lacouture is a well-known lecturer in the US and abroad on dermatologic conditions as a result of cancer therapies. He founded a clinical program that encompasses patient care, education, and research on dermatologic care in cancer patients and survivors. He is currently Co-Chair of the Skin Toxicity Study Group of the Multinational Association of Supportive Care in Cancer and is on the advisory board of Cancer.Net and Bridges, the Newsletter for Cancer Survivors. In 2012, CancerCare named Dr Lacouture as Physician of the Year for his contributions to the education of people living with cancer. Dr Lacouture has published over 180 articles in peer-reviewed journals and is the author of Dr Lacouture's Skin Care Guide for People Living With Cancer and Editor of the textbook Dermatologic Principles and Practice in Oncology.
Naiyer Rizvi
Naiyer Rizvi is an internationally recognized leader in the treatment of lung cancer and immunotherapy drug development. He currently serves as the Price Family Professor of Medicine and Director of Thoracic Oncology as well as Co-Director of Cancer Immunotherapy at Columbia University Medical Center.
Dr. Rizvi is also the Research Director of the Price Family Comprehensive Center for Chest Care at New York-Presbyterian Hospital. Among his many accomplishments, his early clinical trial research played a significant role in the FDA approval of immune checkpoint inhibitors for melanoma and lung cancer. His research focus is studying mechanisms of sensitivity and resistance to immunotherapy and through genetic testing of tumors, he has been able to improve the understanding of clinical responses to immune checkpoint inhibitors.
Dr. Rizvi actively conducts clinical studies of novel immunotherapy drugs and immunotherapy combinations. His research has received funding from the National Institute of Health and Stand Up to Cancer and his work has been published in journal including Science, Nature and New England Journal of Medicine.
Dr. Rizvi received his M.D. from the University Of Manitoba Faculty Of Medicine. He completed his residency training at the University of Manitoba Affiliated Hospital and fellowship at Beth Israel Deaconess Medical Center/Harvard Medical School.
Peter Bahrs, PhD,
Technical Advisor (Retired IBM)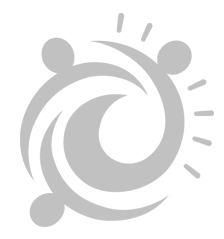 Dave Singhal,
AI/ML Advisor
Raphael Chancey
CTO, ApricityHealth
Jon was a co-Founder and the CFO of Bigfoot Biomedical, a Silicon Valley-based company focused on reducing the burden of living with insulin-requiring diabetes and to maximize the leverage of health care providers through data, connectivity, automation, and artificial intelligence. Prior to Bigfoot, Jon was a founding Board member and CFO of WellDoc, the pioneer in digital health founded in 2005 – first mobile app cleared by FDA, prescribed by physicians and reimbursed by payers. Over the years, Jon has been a board member and/or strategic financial advisor to the Merck Global Health Innovation Fund, one of the leading venture funds in digital health, and many digital health companies ranging from pain management, mindfulness, schedule optimization, mental health, and substance use disorder.
Richard Lyle
Chief Engineer
Richard Lyle worked for over 22+ years in the game industry. In that period of time, he was involved in the development of 13 published commercial products for XBOX, PC, PlayStation, iOS, Android, and 3DO. He started programming at the age of 13 and submitted his first game for publication at the age of 17. He founded his own game company, Palestar, in 1999, and successfully developed and published one of the first generation of massively multiplayer games in 2001. In 2016 he joined the IBM innovation lab where he was the lead developer for "Project Intu", a cognitive embodiment middle-ware for AI, working hand in hand with the legendary Grady Booch, an icon in the field of computer science. Richard has multiple patents in the field of artificial intelligence.
Rick Mohan
Director of Operations & Compliance Support
Rick Mohan is a Video Game Industry vet of over 17 years spanning across both North America and Asia. Having developed and operated some of the longest running massively multiplayer online games to date with as many as 35 million active subscribers, he knows large scale complex customer focused products. He also started his own studio building a DRM digital distribution platform which spanned Greater South Asia which was acquired 5 years later, prompting him to return back to the states.